A resort served on two plateaux
Praz de Lys, Sommand, Taninges, Mieussy… Doesn't mean anything to you?
Let us explain!
Our territory extends over two communes: Taninges and Mieussy, located at around 600 m altitude and surrounded by magnificent mountain peaks. But… …where can you go skiing at 600 m altitude?
Don't panic! These two villages rich in history each have their own hamlet at 1500 m altitude: Praz de Lys and Sommand – this is where you will be able to ski all winter and hike all summer!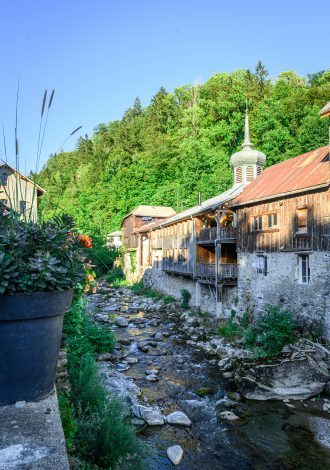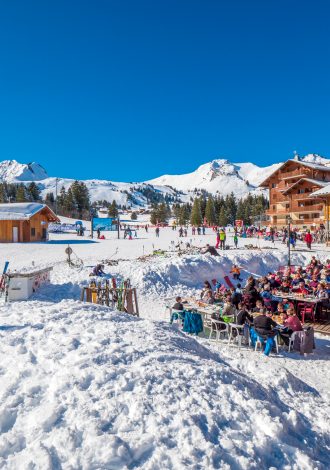 In Summer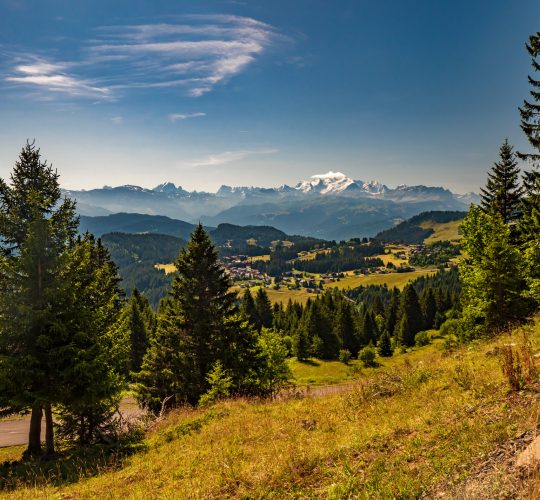 In Praz de Lys Sommand, you can drive toward Mont-Blanc in the morning, go hiking for marmots around noon, and paraglide by sunset.
Breathtaking landscapes for unexpected introductions are what await when you hike at Praz de Lys Sommand. Continue your climb by cycling on the Col de la Ramaz, with Mont-Blanc in the backdrop. Try a traditional bike or an electric one for a journey within anyone's reach. At the peak of emotion, lean into the wind at the historic site of the first paraglide, to end on a fine note. And in the villages of Mieussy and Taninges, authenticity, local foods, remarkable old buildings, and more.
The Territory
In Winter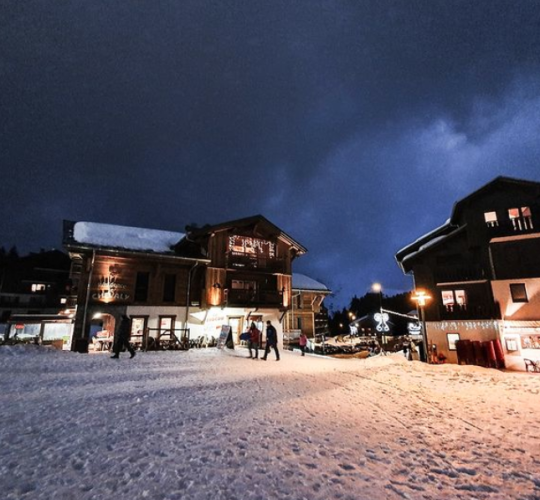 23 ski lifts to climb up and up. 55 km of slopes of every colour. 2 beginner zones, to give you some momentum. 1 snowpark and 1 boardercross, to do one jump after another. With a perfect exposure, and a view of the surrounding mountain ranges…
. And you're right, especially as on site, everything has been thought of to get you on the slopes:  ski schools, equipment hire,
discount packages and bonus points on your "hands free" card.60 km of Nordic ski slopes will take you through alpine pastures, forests.
Introductory biathlon lessons and cross-country skiing outings, for a range of pleasures
Here, you're in one of the best Nordic skiing locations in Haute-Savoie, known as "Nordic Haute-Savoie".  And one of the largest, too.
This winter, you have free rein
on foot or with snowshoes, with 30 km of packed slopes and signposted itineraries, with open access.  at your own pace, for some Nordic walking, or on the run, for a snow trail.
With sleigh dogs, for a first ride or a two-day trek.  Snowmobile, paragliding, Fat Biking (mountain bikes with huge tyres), or Wingjumping, to combine the pleasures of skiing and weightlessness.
in Praz de Lys Sommand, you'll quickly learn that there's so much more than just skiing.
The resort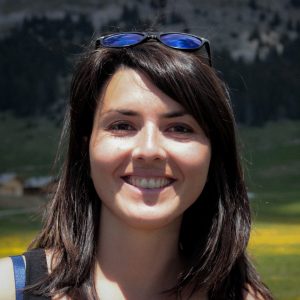 Heritage and local produce
Our villages are bursting with a wealth of heritage. Heritage buildings, cuisine and local produce, arts and crafts, traditions and local festivals. It would take years to explain everything to you! Take a guided tour, eat a piece of cheese, meet a local who will share a memory from their childhood with you…anything to immerse yourself in the local culture and bring a bit of Haute-Savoie home with you!
Amandine
Guide du Patrimoine Savoie Mont-Blanc