Looking for great views
Going on a walk as a family isn't always a pleasant experience is it? When we don't know the route, we don't know if it'll be a difficult one, if the children will be able to walk to the top…
We are aware of this difficulty so we have prepared for you a selection of our favourite family-friendly walks.
In Praz de Lys, Sommand, Taninges or Mieussy, these walks are between 1 hour 10 minutes and 2 hours long, with inclinations between 42m and 200m. They are easy walks that are suitable for the whole family! And besides the superb views, the icing on the cake is that on each of these routes, you'll be able to look for animal footprints: beavers, marmots, bighorn sheep, chamois, etc.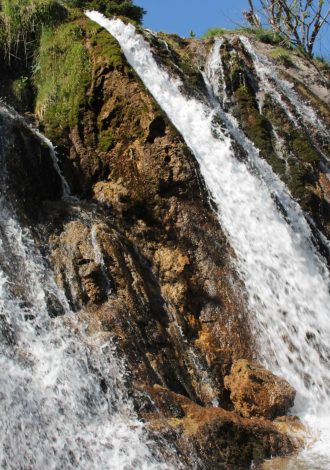 Lac de Roy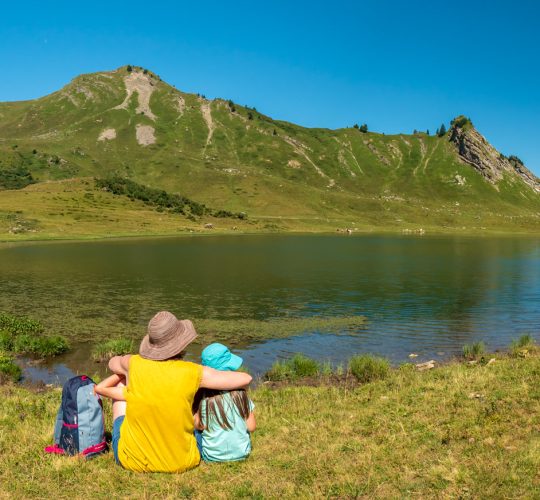 It is THE unmissable walk of the destination It is very easy and a lot of fun. If you're quiet, you'll be able to see the marmots along the path!
Every summer, the surrounding area of the lake is full of herds grazing on the pastures. Don't forget your camera! Because the view of Mont-Blanc and the surrounding mountains is amazing…
Pic-nic in paradise
Voie Verte au fil du Giffre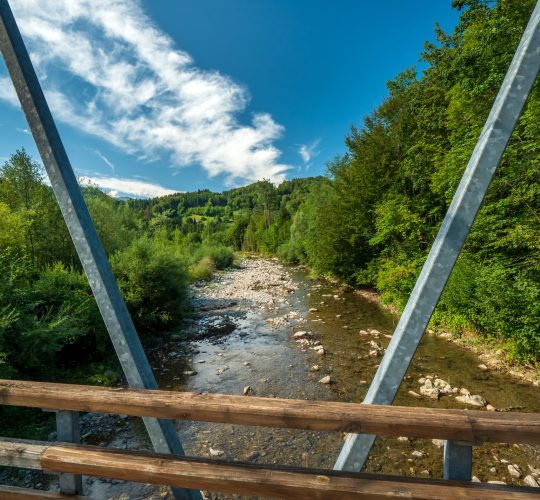 Do you feel like a short walk along a river? It's the perfect walk for a hot day! The green path runs along the Giffre and through the forest, and is suitable for pushchairs. Between the Chartreuse de Mélan in Teninges and the Lac Bleu in Morillon, this trail also doubles up as a contemporary art trail!
Make your walk a fun one and why not suggest your children try their hand at Land'Art and add your very own family artwork!
Discover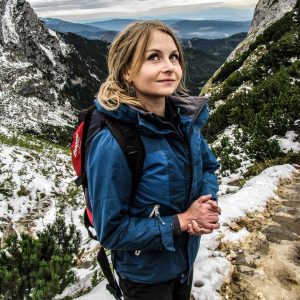 Ideal walks!
These short walks are ideal for families with children. The routes are really easy ones and well-marked out, so it's impossible to get lost or take a detour! Take some snacks for a little break along the way and it'll be the perfect afternoon out!
Céline
Fan de Praz de Lys Sommand et maman de 3 enfants