The secret places the locals go to
Praz de Lys Sommand is a little slice of heaven. Besides skiing in the winter and hiking in the summer, nature lovers and those looking for a slow-paced getaway can make the most of their time here to explore some hidden places. They'll be able to listen to the birds singing, observe local wildlife, and go off for an afternoon looking for wild berries and mushrooms!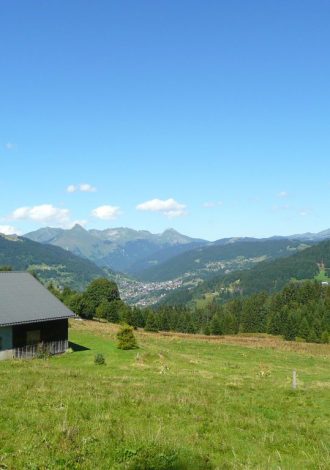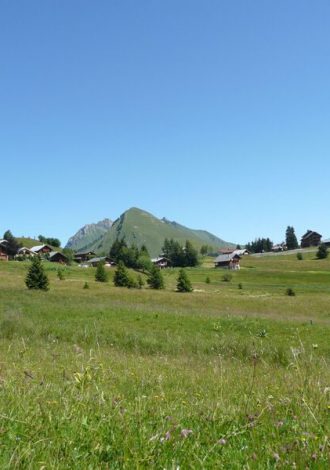 Shhhh... Don't tell anyone!
A great place to pick blackberries or mushrooms should be kept secret! Any good forager wouldn't even tell their best friends or family about their favourite spots! As an invitation to search for these places yourself, they have concocted an open-air treasure hunt with clues on how to find some good spots… it's up to you to figure them out and keep your eyes peeled! Do you want an example?
Laurence
Directrice de l'Office de Tourisme
Vaccinium myrtillus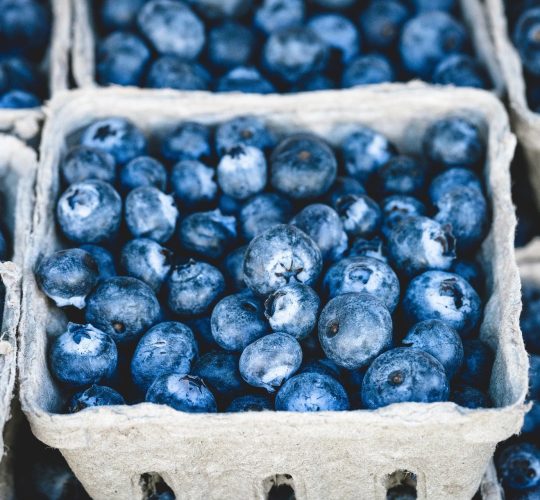 Blueberries like to grow in the sun. Here, they ripen slowly all summer long, watched over by the Pic de Marcelly. Luckily for us, this very popular berry with people passing by is not so popular with the cattle grazing up in the Alpine pastures.
Have you found them? We can already smell the blueberry pie, straight out of the oven!
Yummy
Lou shampagnons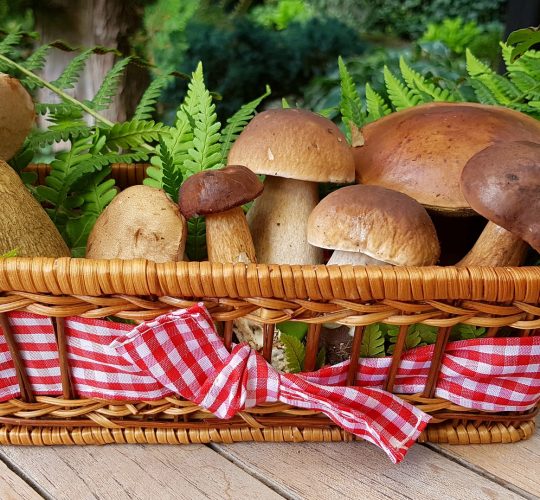 Ceps, chanterelles, hedgehog mushroom, black trumpet mushrooms… You'll find what you're looking for far from the crowded hiking trails, in the undergrowth, hidden somewhere between the lower and upper sectors of our territory. While walking in this area, you'll most likely be carefully watched over by all sorts of rare and protected birds.
Does that make your mouth water too?
Yummy
Warning
Picking wild food items is not to be taken lightly and could be risky! Before setting off, and then before tasting your harvest, make sure you respect some rules and advice about:
The authorised materials
The quantity
The risk of echinococcosis
and other diseases
Are you back from your walk
and you didn't find anything?
You have two solutions… If you still have some time before you leave, you could contact a guide, who might share with you some secret spots on the way back from a hiking trip… If you're holiday is nearly over for this year, why not come and taste these products at a restaurant?