Running
Trail
Whether in the summer or on the snow, you'll be able to jog the trail routes offers to you. Put away your compasses; there's an app to guide you! Between the forests and peaks, don't forget to stop and take in the view! Feeling competitive? Try our train challenges!
11 trails including 2 vertical and 2 snow trails leaving from Taninges, Mieussy, and Praz de Lys Sommand.
 On your marks… Get set… Go!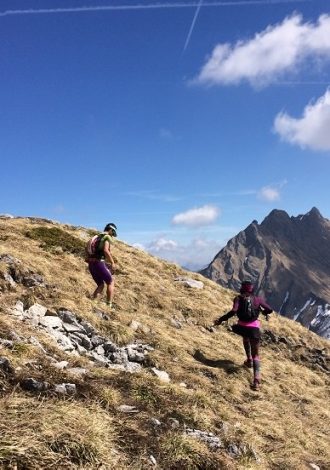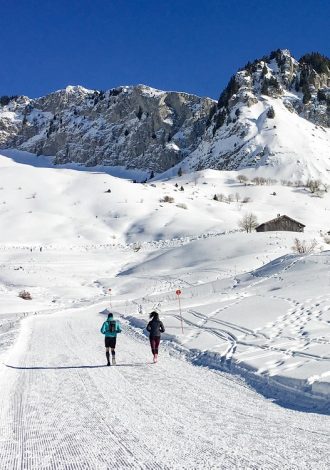 Trace de Trail
Download the mobile app "Territoire de Trail – Praz de Lys Sommand":
• Maps included in the app, accessible with no network connection!
• Thanks to your smartphone's GPS, find where you are on the map and profile!
• Information on which trails are open and anything you need to look out for.
• Ability to add your achievements, times, and warnings.
Download
Try the DéfiTrails!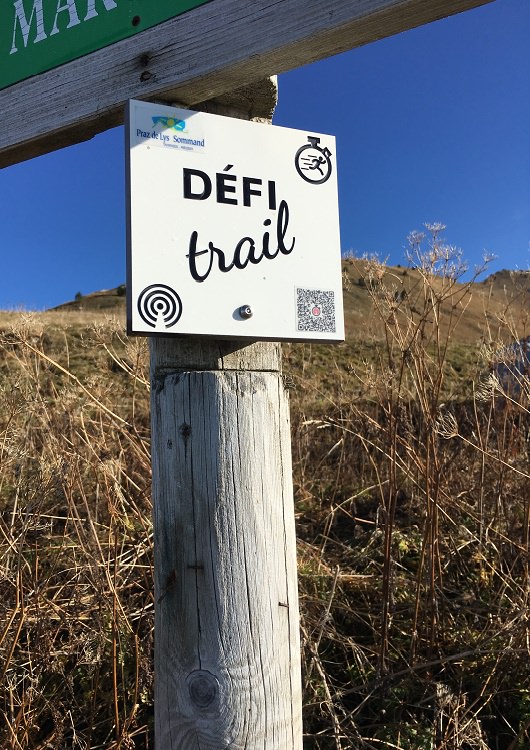 Two permanent trails, with times, are offered as challenges:
Montée des Pavés challenge: 5.5km / 770m D+, leaving from Taninges (Place du Château)
Pertuiset challenge: 5.6km / 960m D+, leaving from Mieussy (church)
DéfiTrail routes are equipped with a field timing system. Special tags designed to interact with your smartphone using Bluetooth signals, via the "Praz de Lys Sommand, Territoire de Trail" app, will automatically detect and record your going by (no need to take out your smartphone!).
Once the timer has stopped, you can publish your results to get into the "Défis Trail" rankings. You can also choose to share your times by email, text message, or social media.
Download