Praz de Lys Sommand
Not only skiing !
When you come to the resort for a week, you don't necessarily want to go skiing all day every day. In Praz de Lys Sommand, we offer tonnes of activities other than skiing, for an unforgettable family holiday packed with memories without having to spend the week on a ski lift.
Here are our top 5 activities for making the most of Praz de Lys Sommand: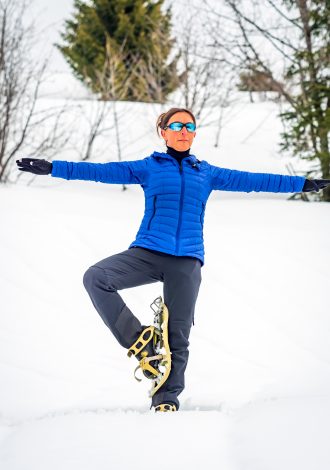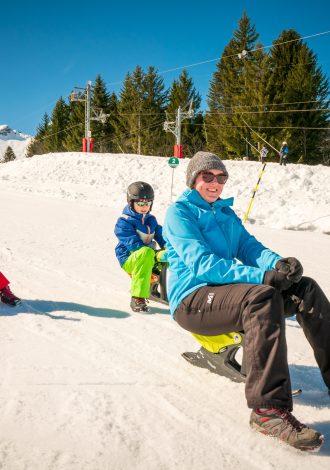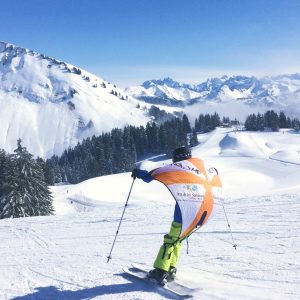 4 - Fly away
Why not try: Wingjumping during a Fun'Gliss event When you strap into a wingjump wing, skiing takes on a whole other dimension.  When you go over little bumps on the slope, it feels like you're taking off! It was really great! More information is available from the Tourist Office, where you can hire the wings on request.
Antoine
Father of daredevils skier
2 – Getting your compass out
Voies blanches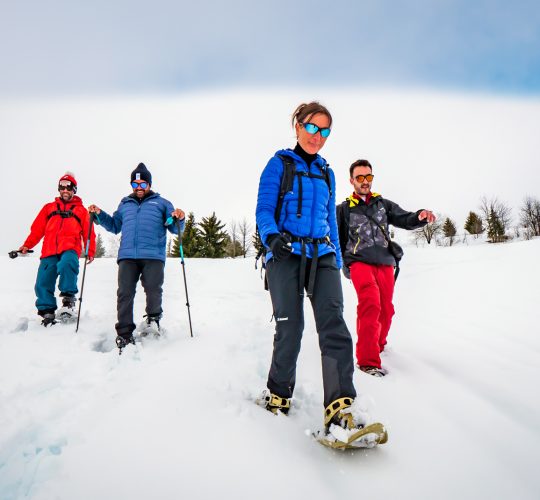 30 kilometres to enjoy, 9 walking routes, a few ascents to get your breathing up and the descents to enjoy the scenery.
Our pedestrian and snowshoe trails are marked and are swept every day, so you can set off on your walk without (hardly) any other further ado.
Maps for sale on site – €1.
Discover
Mountain guides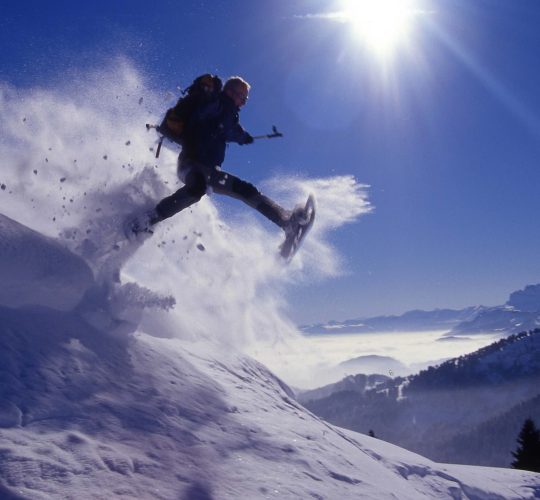 To head off the beaten track in complete safety, why not enlist the services of a guide?
The mountains are at the tips of your snowshoes!
Go for a hike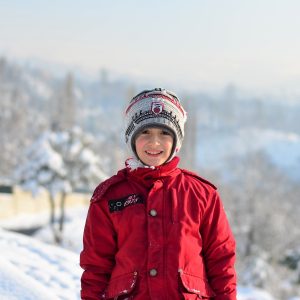 dog sledding
Father Christmas was generous this year and gave us an introduction to dog sledding for Christmas. The whole family set off for an hour's trip. It was really brilliant! We got to stroke the dogs, who bark a lot because they really want to run. The sled went so quickly, it was so funny! We all had a great time together.
Nicolas
Fan of the resort and futur musher
So, ready for a crazy week?