Alpine Skiing
Alpine skiing area
23 ski lifts to climb up and up. 55 km of slopes of every colour. 2 beginner zones, to give you some momentum. 1 snowpark and 1 boardercross, to do one jump after another. With a perfect exposure : Mont-Blanc Straight Ahead !
The Praz de Lys Sommand Alpine resort has:
15 ski-tows, 6 ski lifts and 2 covered conveyors for variety
For all tastes and all levels: 7 green slopes for learning, 27 blue slopes for improving, 12 red slopes for when you're ready for maximum speed and 6 black slopes for the real daredevils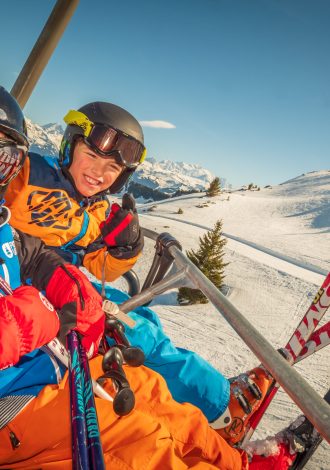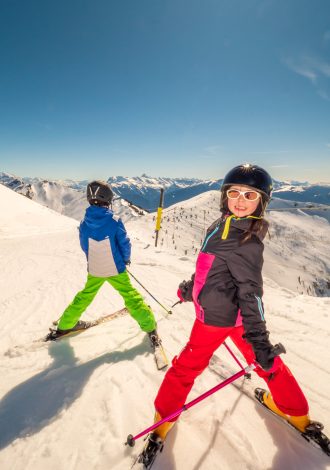 Beginners
Beginner zones
Haven't skied for 20 years or want to teach your kids to snowplough? Praz de Lys Sommand is open to beginners! A beginner's conveyor is available at Sommand and Praz de Lys for €6 per day (free for the under-5s).
The best way to learn to ski gently and while having fun!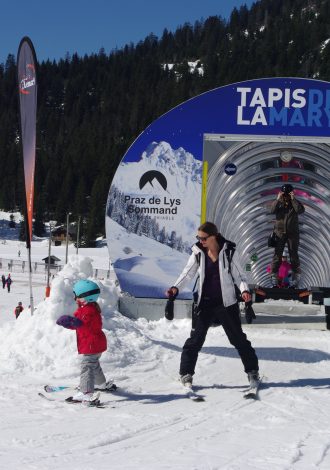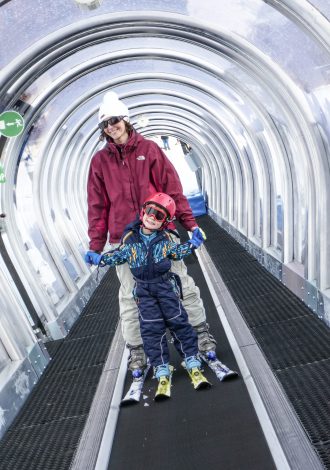 Snowpark et Boardercross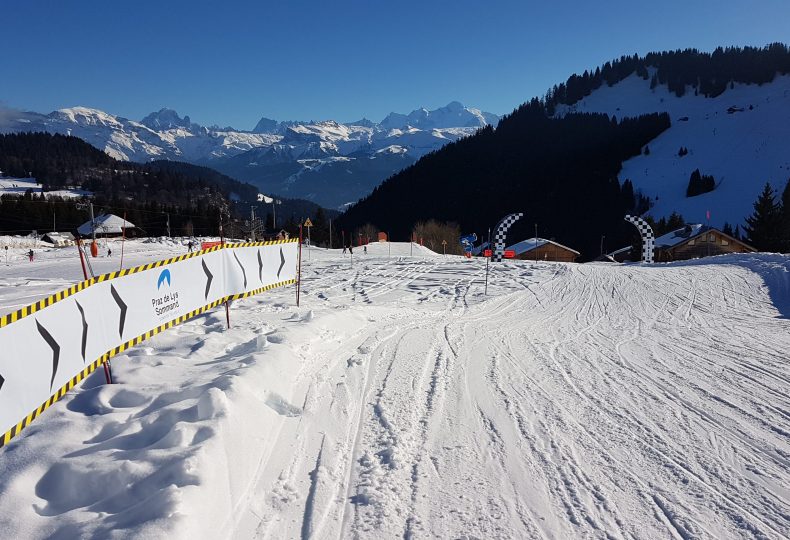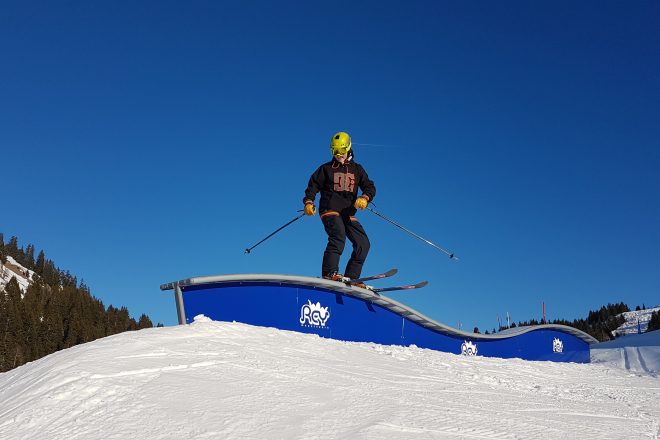 For all tastes and all levels!
Since winter 2019, modules suitable for beginners have been open in the Sommand snowpark.
Two new boardercross slopes also opened last winter, one green and one blue, for those in search of a little speed (but not too much).