A ski resort served by two plateaus at 1500 m altitude.
Mont-Blanc straight ahead!
A packed schedule and great deals are right here.
A mountain of activities to break a sweat without breaking the bank.
And down below in the valley, two authentic villages to set your luggage down.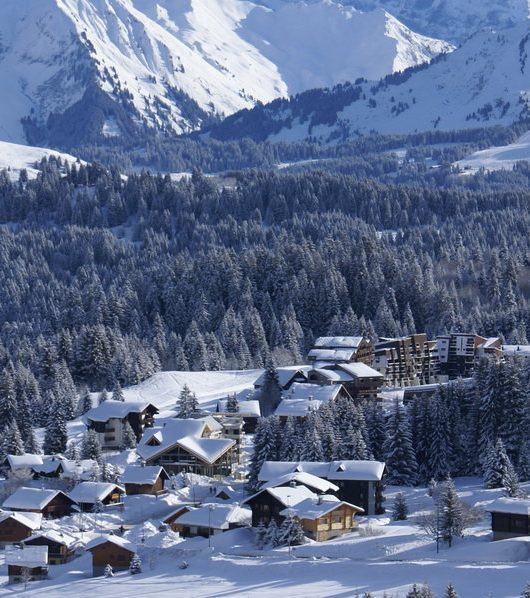 Praz de Lys Sommand in winter
23 mechanical lifts to scale the peak, 55 km of trails to see it from every angle. 2 beginning areas with 1 covered magic carpet, and soon 2. 1 snowpark and 1 boarder cross, to do figures and jumps. All of it with a perfect 360° view. Everything is in place to get you started: Ski schools, rentals, group rates, and 120 snow-making machines 60 km of cross-country ski trails for taking you from mountain pastures to forests. Biathlon introductions and ski tours for a variety of pleasures. Here, you're at once of the best cross-country sites in Haute-Savoie, not to mention one of the largest.
This winter, in snowshoes or boots, you can travel 30 km of marked-off, free-to-access routes. At your own pass, during a Nordic ski outing or testing your speed on a snowy trail. In a dogsled on record time, in a Fat Scoot, Fat Bike, or Wingjump, to combine the joys of skiing with zero gravity, you'll quickly learn that there's more to life than skiing!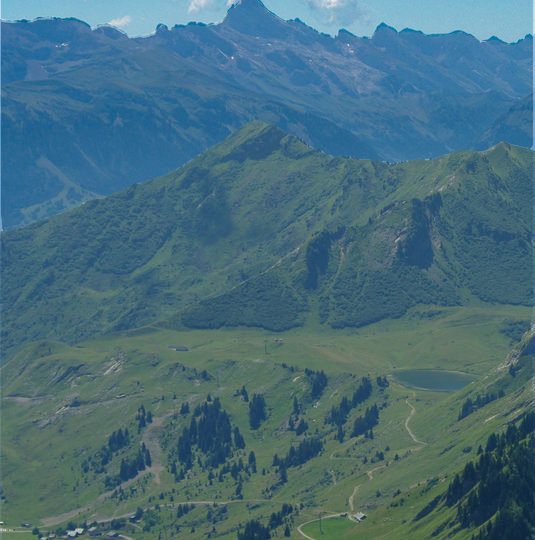 Praz de Lys Sommand en Summer
In Praz de Lys Sommand, you can drive toward Mont-Blanc in the morning, go hiking for marmots around noon, and paraglide by sunset.
Breathtaking landscapes for unexpected introductions are what await when you hike at Praz de Lys Sommand. Continue your climb by cycling on the Col de la Ramaz, with Mont-Blanc in the backdrop. Try a traditional bike or an electric one for a journey within anyone's reach. At the peak of emotion, lean into the wind at the historic site of the first paraglide, to end on a fine note. And in the villages of Mieussy and Taninges, authenticity, local foods, remarkable old buildings, and more.
There's not much more to say here… just enjoy!